Not a Runner? Not a Problem!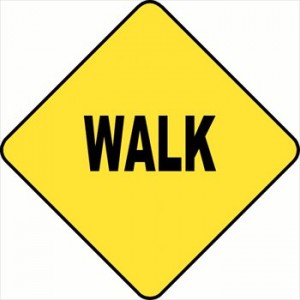 I'll let you in on a little secret... The first time someone spoke about the Race4Freedom 5K, I was all over it - until I realized I was actually supposed to run five whole kilometers. However, my fellow leaders quickly put my mind at ease... I wasn't going to have to "run" anywhere, and could still help the cause, and in so many ways.
If you happen to choose another sport for your exercise (like swimming, for me) but know a good cause when you see it (like, say, Race4Freedom??) there is still plenty of opportunity to support the movement to stop human trafficking in Wichita. Let me explain!
Walk - If you're not a runner but would like to join in the movement, you can absolutely walk the course - and you won't be alone! It is our hope to host a race that everyone can happily participate in, regardless of skill level. Bring your little walkers, too - this is a race to promote freedom, a cause worth teaching at a young age.
Be a "Virtual Runner" - We know that you have busy lives, and while we would love to have you  be a part of our celebration on September 8, we realize that other commitments may keep you from attending. However, we would like to propose a mutually beneficial solution to this problem - becoming a "Virtual Runner". By registering to become a "Virtual Runner", you donate to this incredibly deserving cause and receive a race shirt in the mail! You can support Race4Freedom anywhere you are - just as human trafficking isn't specific to Wichita, KS, neither is our support base or our appreciation.
Spread the Word - We have a great race and a great celebration planned. Now, we need people with whom we can celebrate! Share our cause and our celebration with anyone and everyone. We've seen dramatic increases in our Facebook and Twitter friends, but we always want more!
As always, thank you to our amazing leadership team and volunteers, our sponsors, and runners, walkers, and supporters alike! We couldn't do any of this without you!